About Sirco Electric
Sirco Electric was established in May of 2013 to service all electrical needs in Victoria, BC and surrounding areas. Our staff are knowledgeable, dedicated professionals who take pride in providing outstanding, personalized service to our customers. We are bondable, insured, and trustworthy. Call us @ 250.686.6116 today to become one of our many satisfied customers.
COMPANY

HISTORY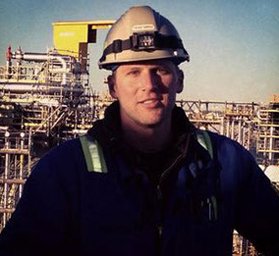 Chad Sirna began his electrical career as an apprentice working residential and commercial in Victoria, BC. He later moved on to explore opportunities in the oil and gas sector throughout northern BC and Alberta. Initially hired as a journeyman electrician, he quickly advanced to Quality Control, followed by Electrical Startup and Commissioning Technician, and then honoured with the position of Electrical and Instrumentation Field Engineer.
Incorporated in May of 2013, Sirco Electric continues to service industrial, commercial and residential services alike.
From replacing a receptacle, to commissioning a billion dollar energy project, no job is too small or too big for us to handle.
Eco-Friendly
Professional
Affordable
Services
Residential | Commercial | Industrial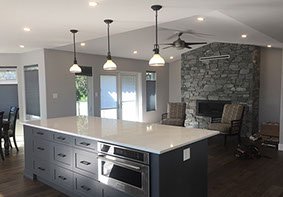 Residential
Let us bring those interior and exterior projects to light.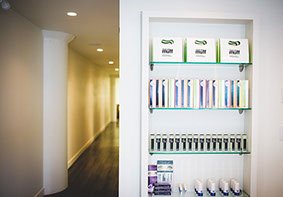 Commercial
Your one-stop shop for all your business electrical needs.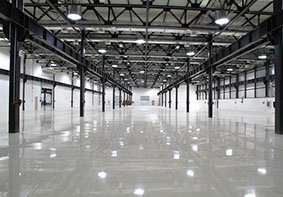 Industrial
Qualified, friendly professionals working for you every step of the way.
Projects
Some of our featured work.
Have any Electrical Problems?
Our experts will solve them in no time.
Contact Us
I've hired Chad twice now, and will again when the next project comes along. He's fast and has great taste. Both jobs I had a general idea of what I wanted, but when I talked the vision through with him he layered on his experience and style leaving me with a far better result. From my two experiences, Chad works hard, has great taste, and delivers quality work and that is what you want. – Spencer
Chad, I am more than happy with everything you and Erin did for me, you did a great job, and I feel very fortunate to have met you. You are my favourite electrician!
Thanks again man! I never write reviews, but Chad saved the day so it's the least I can do. By far the best electrician I've ever dealt with, hire with confidence! I was a very tight spot with an open house just a day away, and after calling multiple companies with no luck Chad was able to come through for me with his fast and friendly service! I've hired other local companies before and been ripped off every time, so I hate calling electricians. But thank god that wasn't the case with Chad! He was upfront, honest, very professional, and went above and beyond to get my house ready for the Open House. This type of quality service and speed extremely rare to find in Victoria! Take it from a guy who's had to do a lot of electrical work done to my house. I never have to stress about electrical again thanks to Chad. Thank you for the great work to my house!
It was a pleasure to meet you and experience your great professional service. We wouldn't hesitate to have you back for more extensive renovations. We are grateful for the recommendation we received for your business.- Ron and Vern
We would highly recommend Sirco Electric for any household electrical needs. We were very impressed with Chad's quick response time and his friendly and professional service. His expertise and patience when troubleshooting a difficult issue and his willingness to adjust his schedule to help us was greatly appreciated.  Not only did Chad solve our problem but had some excellent suggestions to help us in the future.  Chad's attention to detail and the efficient manner in which he does his job sets him apart from many others.  We were so fortunate to have Chad and his crew on the job and will definitely call Sirco Electric for any of our electrical needs. Many thanks. - Max and Claire B.